Archive for March, 2016
Mar 7, 2016 | Uncategorized
---
Nancy Reagan will be missed.
Not only was she a strong, classy first lady, an advocate against drugs in school, and a devoted wife and mother, but she was also part of a special true-life love story that left an indelible mark on my heart.
The book, I LOVE YOU, RONNIE, is a beautiful collection of letters that offers a glimpse into the undeniable romance between Ronald and Nancy Reagan.
An excerpt from I LOVE YOU, RONNIE:
Feb. 14,1977
Dear St. Valentine,
I'm writing to you about a beautiful young lady who has been in this household for 25 years now – come March 4.
I have a request to make of you but before doing so feel you should know more about her. For one thing she has 2 hearts – her own and mine. I'm not complaining. I gave her mine willingly, and like it right where it is. Her name is Nancy but for some time now I've called her Mommie and don't believe I could change.
My request of you is – could you on this day whisper in her ear that someone loves her very much and more and more each day? Also tell her, this "Someone" would run down like a dollar clock without her so she must always stay where she is.
Then tell her if she wants to know who that "Someone" is to just turn her head to the left. I'll be across the room waiting to see if you told her. If you'll do this for me, I'll be very happy knowing that she knows I love her with all my heart.
Thank you,
"Someone"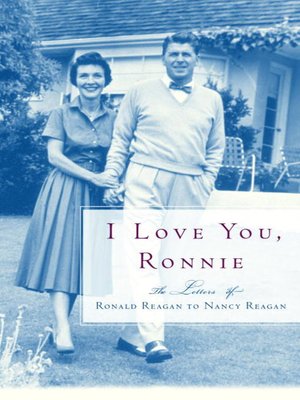 Mar 5, 2016 | Uncategorized
Book #2 of the Season's Original series is done!
Well… mostly. I still have three rounds of edits to go. A little nip. A little tuck. A few little volts of electricity and then it will be alive and ready. I can't wait to share it with you!
The Avon Art Department is also putting together a cover for THIS EARL IS ON FIRE. They've created so many amazing covers in the past–I'm so excited to see this one, too!
Typically, while in the planning stages of a book, I'll find images that fit the characters who've been living in my mind. Here is one of "Adeline and Liam":
I have an assortment of pics and quotes on my Pinterest page. So if you're curious about part of my process, here is the link: https://www.pinterest.com/vivlorret/
Now that I'm done with this book, I'm wired. The first days after finishing a manuscript are difficult for me. I'm usually so revved up from pulling all-nighters that I stay on an adrenaline high for days.
Since I couldn't sit still, I spent time visiting DS 1.0 and the grand-kitty…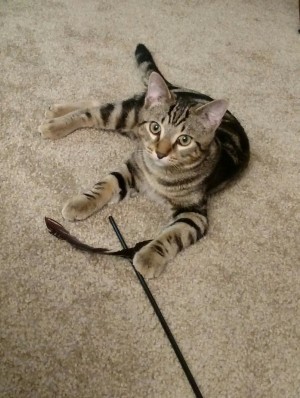 cleaning the house, organizing the "This Earl is on Fire" file, consuming a few more cups of tea than I probably should have, downloading more books on my Kindle, and cleaning my desk in preparation for beginning book #3.
I'm still in awe thinking about it… Book 3 of my third Avon Impulse series (plus 2 novellas)! I feel very blessed and thankful for each of you. <3
You know what this means, don't you? I'm going to need to find pics and quotes for Max and Juliet's story, WHEN A MARQUESS LOVES A WOMAN. 🙂
In the meantime…
Warm wishes and happy reading,
Viv
Mar 1, 2016 | Uncategorized
Dear Readers,
I have some exciting news!  Avon Romance is hosting an EXCLUSIVE GIVEAWAY on Goodreads. Follow the Goodreads link and enter for your chance to win one of 10 bound manuscripts (advanced copies!) of THE DEBUTANTE IS MINE!!!
This has never been done before, which makes this even more exciting!!!
The contest will run until March 8th, 2016.
Good luck and happy reading,
Viv