Archive for May, 2018
May 22, 2018 | Uncategorized
HOW TO FORGET A DUKE comes out in only 1 week! I'm so excited and can't wait to share Jacinda and Crispin's story with you <3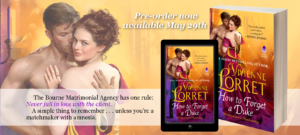 HOW TO FORGET A DUKE
Amazon: https://amzn.to/2GrSCee
Avon: https://bit.ly/2IEgWar
GooglePlay: http://bit.ly/2DWp3fi
iBooks: https://apple.co/2G7HHa1
kobo: http://bit.ly/2IV3Sy0
Warm wishes and happy reading,
Viv
May 16, 2018 | Uncategorized
Today, I'm formulating a recipe for the scones I wrote about in HOW TO FORGET A DUKE. It's a bit of writer fun and stress baking, all wrapped up in one exercise. 🙂
The recipe for these yummy Lemon Anise Scones will go out to all my newsletter subscribers on May 27th.
May 4, 2018 | Uncategorized
Romance Junkies bestowed 5 out of 5 stars on HOW TO FORGET A DUKE!!! What a way to end a Friday! <3
Ms. Lorret's novel has it all, a sexy hero, a strong heroine, an intriguing plot and a sneaky romance to boot! Jacinda seems to have a knack for mishaps but, swoon-worthy Crispin saves her from herself. What a hoot! You will love this latest story from Ms. Lorret, a master storyteller. There are many subplots and fascinating characters that add to the vibrant storyline. HOW TO FORGET A DUKE has plenty of suspense, witty banter, and lots of heart. Simply divine!
(For the full review click here)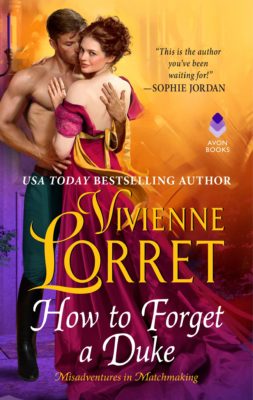 I am so honored by the reception HOW TO FORGET A DUKE has been receiving. It's such a blessing to write books and I'm grateful to each and every one of you for reading them and for making this a dream-come-true for me. <3
Warmest wishes and happy reading,
Viv