I'm currently working on copyedits for THE DEBUTANTE IS MINE–the final stage before the book goes to production. YAY!!!
Of course, you know what this means… I'll be posting an excerpt soon. 🙂
You'll be able to find it on my webpage within the next two weeks, or…
You can sign up for my newsletter for the 1st glimpse of Jack and Lilah's story.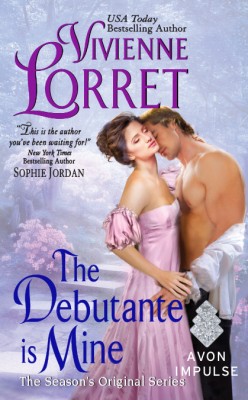 Warm wishes and happy reading,
Viv