THE DEBUTANTE IS MINE will be released in just over 3 weeks! You know what that means, don't you? It's time for GIVEAWAYS!!!
Throughout these next weeks, I'll be hosting giveaways; in my newsletter, on my blog, and on Facebook. So be sure to sign up for my newsletter (sign up is located at the bottom of my website pages), check Facebook, and here for the latest details.
I'm so excited about the April 12th release of THE DEBUTANTE IS MINE and I can't wait to share Jack and Lilah's story with you!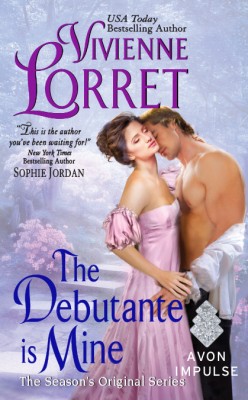 Until then…
Warm wishes and happy reading,
Viv
Comments are closed.