Just in case you've been waiting to hold THE DEBUTANTE IS MINE in your hands, to breathe in the crisp scent of ink and paper, or even to take a peek at the cover every time Jack Marlowe steps onto the page… you're in luck!
THE DEBUTANTE IS MINE is available in paperback today!
If you'd like a bookmark for your copy, just send me an email with your address and I'll mail you one. 🙂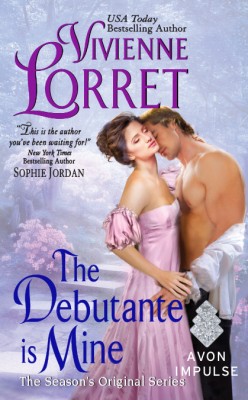 Warm wishes and happy reading,
Viv
Comments are closed.