The cover for THIS EARL IS ON FIRE is up on all e-retailers! YAY!!!
I'm so excited about this story and cannot wait until August to share it with you. So, inevitably, I'll post a few teasers and snippets as the time draws near. I know patience is a virtue, but (much like my sewing skills) I'm afraid it isn't in my genes.  

AMAZON: https://www.amazon.com/This-Earl-Fire-Seasons…/…/B017R5FAT6…
AVON ROMANCE: https://www.harpercollins.com/97800624…/this-earl-is-on-fire
B&N: http://www.barnesandnoble.com/w/this-earl-is-on…/1122927104…
iBOOKS: https://itunes.apple.com/…/this-earl-is-on-fi…/id1057107495…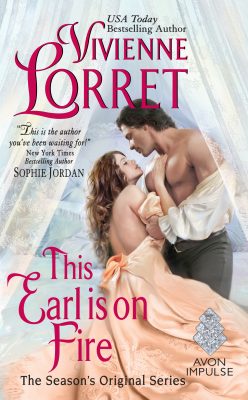 Comments are closed.