The page proofs are off!
I finished the final read-through of TEN KISSES TO SCANDAL and sent the galleys to my editor. This is so exciting! To celebrate, I'm sharing another snippet of Nicholas and Briar's story (because it's so hard for me to wait until December).
Warm wishes and happy reading,
Viv
TEN KISSES TO SCANDAL:
"Come away from the door, Briar, and kiss me."
The sinful timbre of his voice tumbled through her, stealing her breath. Her curiosity reached an anxious simmer, brewing hot and frantic beneath her skin. 
(available this December 💋)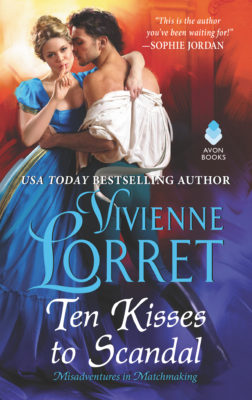 AMAZON: https://amzn.to/2J5w9BQ AVON: http://bit.ly/2MaVZFE B&N: http://bit.ly/2GAvs5n 
iBOOKS: https://apple.co/2Gj8ITT
Comments are closed.