Dec 24, 2019 | Uncategorized
My holiday wish for each of you: May your lives be filled with the love and joy of the season, now and always. <3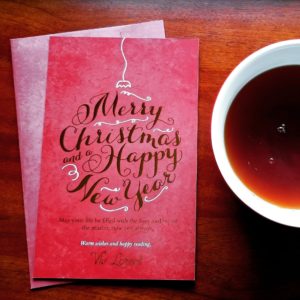 Comments
2 Responses | TrackBack URL | Comments Feed
I do hope your Christmas and 2020 are super special. Thank you so much for sharing you magnificent writing talent. I look forward to reading and reviewing more of your books. All the best!

Hi,
I got your greeting card in the mail today.
Thank you so very much!

Happy Holidays & a Happy New Year!

Best wishes.
Tina.