Mar 9, 2017 | Uncategorized
GREAT NEWS!!! "The Duke's Christmas Wish" (North & Ivy's story) was chosen to be part of a Christmas anthology featuring stories from the incomparable Lisa Kleypas, Lorraine Heath, and Megan Frampton!
A Christmas to Remember goes on sale this September! (more news and links to follow in the coming weeks)
The timing couldn't be more perfect! Just Another Viscount in Love (the final novella in the Season's Original Series) goes on sale August 1st, which means that when A Christmas to Remember hits the shelves you can start the series all over again. 😉
Warm wishes and happy reading,
Viv
Mar 2, 2017 | Uncategorized
Yay!!! Today only, THIS EARL IS ON FIRE is on sale for $0.99 at Amazon! What a smokin' hot deal (pun fully intended)! 😉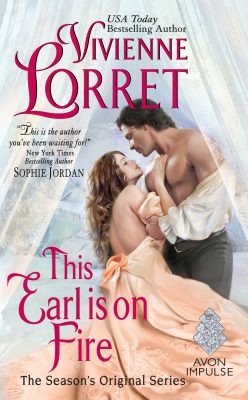 Warm wishes and happy reading,
Viv
Feb 28, 2017 | Uncategorized
The French edition of The Maddening Lord Montwood, Piège pour une beauté, is on sale today! In fact, the entire Rakes of Fallow Hall collection is now available through Harlequin Victoria. <3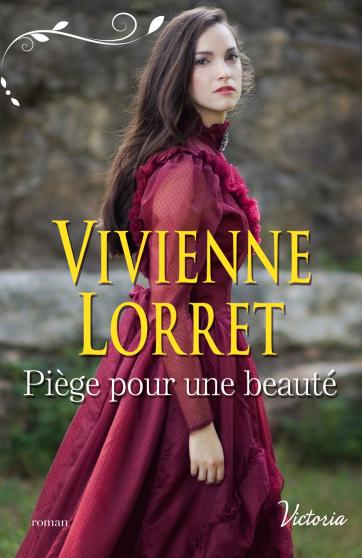 Feb 22, 2017 | Uncategorized
Great news! Today, WHEN A MARQUESS LOVES A WOMAN is a Nook Daily Deal at Barnes&Noble for only $0.99!
Let the partying begin. 😉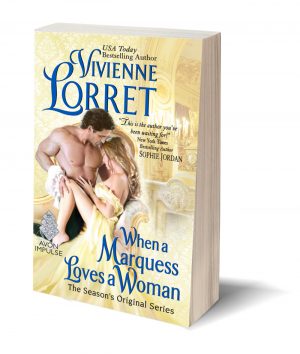 Feb 14, 2017 | Uncategorized
***UPDATE*** Congratulations, Janice!
Happy Valentine's Day!
As you know, I love a good cup of tea. So, in the spirit of this day, I want to share the love by giving away a $10 Starbucks e-gift card to one lucky winner.
To enter: Add a comment below, listing one thing that you find romantic
I'll choose one (1) winner at random by 7 p.m. (EST) today and send the e-gift card directly to the email address linked to your comment.
Sending each of you lots of love!
Warm wishes and happy reading,
Viv
Feb 13, 2017 | Uncategorized
Did you know that last night was Fix-the-leaky-toilet Eve?
I wasn't even aware of this spectacular holiday until the great wet sock discovery at 10 p.m. (always pleasant). But since I just fixed the same problem on the upstairs toilet a month ago (loose tank bolt), I knew I could handle it.
I had one of those "stand aside peasants while I save the day" moments, only to discover that every piece of metal (from the bolts to the slimy chain to the oddly flimsy arm  that is seemingly in control of the entire functionality of the toilet) was rusted. This meant that I couldn't fix the toilet last night.
Worse, with every component too ancient and brittle, I broke the shut-off valve. I now have a lovely purple wrench attached to the bolt.  It adds a little something to the room, I think.
On the bright side, today is (yup, you guessed it) Fix-the-leaky-toilet Day! And I have decided to celebrate it.
Wish me luck! 😉
Feb 5, 2017 | Uncategorized
There's something about watching muscular men face off on an open field, ready to crush each other, that makes people hungry.  So just in case you need a snack for the big game today, I'm re-posting this family-favorite recipe for Easy Jalapeno Pinwheel Poppers.  Enjoy!
Preheat oven to 375˚. Line cookie sheet with parchment paper.
Ingredients:
1 8oz. tub Jalapeño cream cheese spread, softened
1 8oz. tub Chive and Onion cream cheese spread, softened
2 cans Pillsbury original crescent rolls
1 8oz. bag of shredded sharp cheddar cheese
1 3oz. pkg. Oscar Mayer "Real Bacon" pieces
In a medium bowl, combine Jalapeño cream cheese spread with the Chive and Onion spread. Set aside. Carefully open the first can of crescents (or, if you are a thrill seeker, just rip it open with a resounding pop). Keeping the dough in a log, roll it out (long ways) on the parchment paper, and then pinch the seams together until you have a rectangle. With a spatula, spread half of the cream cheese mixture in an even layer over the naked dough. Sprinkle with ½ of the bacon pieces, and ½ of the shredded cheese. Then, with a long side facing you, roll the topping-laden dough into a log. Using a serrated knife, slice dough into 16 even pinwheels.
* Baking tip: the warmer the dough is, the more it tends to smush during this process. If you don't mind a misshapen but out-of-this-world-tasty pinwheel popper, then keep going. If you are striving for the perfect pinwheel, then may the force be with you and refrigerate for easier handling.
Arrange pinwheels (perfect or otherwise) in rows on the parchment paper-covered cookie sheet. Bake at 375˚ for 18 to 24 minutes until the edges are kissed with golden brown. Cool slightly before transferring to a baking rack. Then repeat the process with the 2nd can of crescent roll dough and the remaining ingredients.
*Baking tip: I'm sure you can see by now that the end pieces don't look the same as the others do. Even pinwheels have a few black sheep in the family. On the bright side, these rebels just happen to make the perfect "sample" bites.  🙂
Viv
Feb 3, 2017 | Uncategorized
Finally some good news! According to an article from The Telegraph, "… consuming ice cream for breakfast improves a person's alertness and mental performance."
"Compared to a group that had not eaten ice cream, Prof Koga's subjects exhibited faster reaction times and better information-processing capabilities, the Excite News web site reported."
Shall we raise our spoons and cheer together?
Don't be surprised if my next book is dedicated to Haagen Dazs. 😉
Warm wishes and happy reading,
Viv
Jan 16, 2017 | Uncategorized
"Those who are not looking for happiness are the most likely to find it, because those who are searching forget that the surest way to be happy is to seek happiness for others." ~ Martin Luther King, Jr.
"Faith is taking the first step even when you don't see the whole staircase." ~ Martin Luther King, Jr.
"Darkness cannot drive out darkness: only light can do that. Hate cannot drive out hate: only love can do that."~ Martin Luther King, Jr.
"I have decided to stick to love…Hate is too great a burden to bear."~ Martin Luther King, Jr.
<3
Jan 9, 2017 | Uncategorized
Wonderful news!
Dear Readers,
I'll be attending the Historical Romance Retreat in Spokane, Washington this coming autumn, alongside a plethora of amazing historical romance authors!
Only 175 slots are available and registration opens tomorrow, Jan. 10th.  http://www.historicalromanceretreat.com/
I hope to see you there!
Warm wishes and happy reading,
Viv