Feb 28, 2018 | Uncategorized
I've done it! I finally finished (and submitted) TEN KISSES TO SCANDAL! This cold did not stop me. The clogged pipes in the house did not stop me (note to self: call the plumber asap). Not even the town flood of 2018 could stop me! Nope. I. Am. A. Force. 😉
And now to clean up my desk. Book #3 in the Misadventures in Matchmaking series awaits…
Warm wishes and happy reading,
Viv
Jan 28, 2018 | Uncategorized
Where did this month go?
Admittedly, early on when the temperatures were below 0, I thought the month would never end.Then poof! it just disappeared. It's true what they say, I guess, time flies when you're having fun.  And January has flown by while I've been writing TEN KISSES TO SCANDAL (book #2 of the Misadventures in Matchmaking series), and editing the galley for HOW TO FORGET A DUKE (book #1, available for pre-order now, in print May, 29, 2018).
The best part is that I can share my excitement with each of you. So I'm posting this sneak peek inside the cover of HOW TO FORGET A DUKE (more snippets to come).
Warm wishes and happy reading,
Viv
Dec 31, 2017 | Uncategorized
My wishes for you in the new year:
Cheek cramps from too much smiling
Sore abs from too much laughing
Blissful exhaustion from late nights reading
And enough love to keep your heart overflowing 
XO
Viv
Dec 23, 2017 | Uncategorized
Dec 4, 2017 | Uncategorized
I'm so excited to share the first sneak peek into Jacinda and Crispin's story!
Warm wishes and happy reading,
Viv
HOW TO FORGET A DUKE (available 5/29/18)
"I'm quite perceptive, remember? And perhaps it was the way you looked at my mouth just now and earlier, too, like you'd . . . sampled it before." The temptress pressed her lips together. "Hmm. Is that the reason you glower at me? Because I've forgotten our kiss? Likely that is a deathblow to any man's ego."
And suddenly, there was a completely new type of mischief in her gaze. A feminine, sultry type that no conniving, spying debutante with amnesia ought to have.
He was burning up, his cravat itchy. He fought like hell not to pull the linen away from his throat and give away his discomfort. Likely, she would make more of the gesture than it was—which was merely a reaction to starch. Yet even as the excuse formed in his mind, not even he believed it.
"You have not wounded my ego in any way because the event you mentioned never occurred."
Then the lips he'd never sampled spread in a guileless grin. "So you say, Rydstrom."
He gritted his teeth, letting her have the last word as she sauntered past him. It was the safer thing to do. But damn it all if he wasn't tempted to pull her against him and prove that there was no possible way she could ever forget his kiss.
Nov 22, 2017 | Uncategorized
My Thanksgiving wish for you:
May your heart be as satisfied as your appetite, and may your life be filled with the warmth of family and friends. 
Warm wishes and happy reading, 
Viv
Nov 13, 2017 | Uncategorized
I'm making a list and checking it twice…
It's almost time for my Mega Holiday Giveaway! I'll be sending out a newsletter with all the details in the next two weeks. So, for your chance to enter, sign up for my newsletter (sign-up located at the bottom of my web pages).
Warm wishes and happy reading,
Viv
Oct 31, 2017 | Uncategorized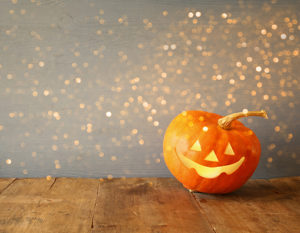 Oct 27, 2017 | Uncategorized
You can now find me on Instagram: https://www.instagram.com/vivlorret/  🙂
Oct 23, 2017 | Uncategorized
Without further ado…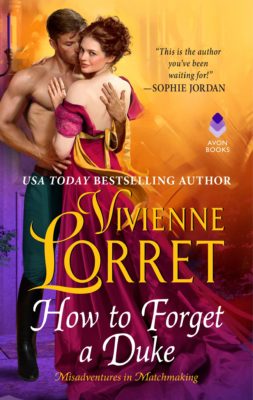 The Bourne Matrimonial Agency has one rule: Never fall in love with the client. A simple thing to remember . . . unless you're a matchmaker with amnesia.
The Duke of Rydstrom needs a wife. Preferably one with a large fortune and a complete lack of curiosity. The last thing he needs is a meddling matchmaker determined to dig up his dark family secrets.
All Jacinda wants is to find a bride for a duke. How hard could that be? He's handsome, enigmatic . . . and hiding something. She's sure of it. Determined to discover what it is, she travels to his crumbling cliffside estate. Yet, by the time she washes up on his beach, she can no longer remember who she is or why the duke is so familiar to her. All she knows is that his kisses are unforgettable—and she intends to use every skill she can to discover what's in his heart . . .
When Miss Bourne can't remember what brought her to his ancestral home, Rydstrom intends to keep it that way. Yet as the days pass, his true challenge will be safeguarding his secret while resisting this woman who—confound it all—may well be his perfect match.
HOW TO FORGET A DUKE (available for pre-order now, release date: May 29, 2018)
~
I'm crazy about the cover for HOW TO FORGET A DUKE! The Avon Art Department really brought Crispin and Jacinda to life (and they even added a forget-me-not string to her finger). I don't know how they do it, but they keep making magic happen. <3
If you love this cover as much as I do, please spread the love on social media and give Avon Books a shout-out (on Facebook: https://www.facebook.com/avonromance/ and on Twitter: https://twitter.com/avonbooks) and let them know how amazing they are.
Warm wishes and happy reading,
Viv