ALL I WANT FOR CHRISTMAS IS A DUKE comes out in only three weeks!!!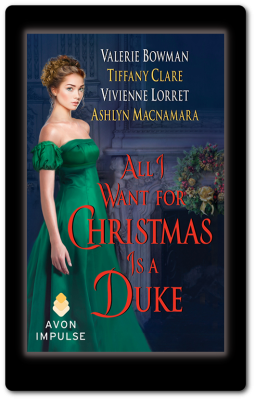 Christmastime is fast approaching and I can't wait to share Ivy and North's story with you!
The Duke of Vale is a man of science, precision, and patience. He has created a mathematical formula to aid men, like him, who don't want all the fuss of courting. According to him, finding a wife should be as simple as analyzing numbers. Then he meets Ivy… and nothing about her fits into his equation. She is impulsive, impatient, and completely turns his world upside down.
THE DUKE'S CHRISTMAS WISH is a lighthearted romp and I hope it brings some cheer to your holidays. <3
For a sneak peek, I've posted an excerpt on my webpage.
Plus, if you are interested in some of the images that inspired the story, please visit my Pinterest page.
Warm wishes and happy reading,
Viv
Comments are closed.