Archive for April, 2016
Apr 29, 2016 | Uncategorized
Do you live near Chicago? If so, I'd love to see you at the Chicago Spring Fling!
The event will be held at the Hyatt Regency in Shaumburg Illinois on May 20-21. And I'll  have a few goodies on hand for the book signing that takes place from 3-5 p.m. on Saturday, May 21st.
I hope to see you there!
Apr 24, 2016 | Uncategorized
Curious about THIS EARL IS ON FIRE?
Needing more of the Season's Original series… and NOW?
Waiting and waiting for a back cover blurb to show up on e-retailer sites?
Well, wait no more, my friends…
THIS EARL IS ON FIRE, available August 2nd
The sheltered daughter of a country baron, Miss Adeline Pimm comes to London looking for adventure… and finds it in the form of a bloody, unconscious man slumped in the doorway of her family's rented townhouse. Though his identity is a mystery, Adeline is inexplicably drawn to the handsome, injured man and vows to nurse him back to health.
Liam Cavanaugh, the scandalous Earl of Wolford, is startled when he awakens in an unfamiliar bed, wrapped in bandages that hinder his eyesight, with no memory of why he was beaten half to death. Although he can't see the witty young woman who tends to his wounds, her alluring voice—and a single stolen kiss from her soft lips—help soothe his pain. But when he is fully healed, Liam is not ready to let go of the one woman who stirs his deepest longings.
Liam will do whatever it takes to see Adeline again, even if it means giving up his rakish ways. But his disreputable past is not so easily forgotten and his secrets are far more dangerous than he—or Adeline—ever imagined.
Apr 22, 2016 | Uncategorized
I'm stunned over Prince's passing. He was more than an incredibly gifted artist, but a true original. There was no one else like him.
Like many of you, his music was part of my adolescence, and I knew every word to the Purple Rain album.
In fact, he touched so many lives, that all over the world, purple lights glowed for him last night. Even in my part of the world, the city displayed purple lights on the river to mourn his passing.
He will be greatly missed.
Apr 20, 2016 | Uncategorized
UPDATE: Congratulations to Elizabeth for winning the paperback giveaway! 
Avon Impulse sent me a few paperbacks in advance of the print release. Aren't they pretty? <3
I think that one of these (plus a little swag) would make for a nice, quick giveaway, don't you? 😀
Leave a comment below and I'll pick one name tomorrow morning!
Good luck!
Viv
Apr 12, 2016 | Uncategorized

YAY!!! Release day is finally here and THE DEBUTANTE IS MINE is streaming through cyberspace to e-readers everywhere.  Thank you so much for sharing this exciting day with me!
Warm wishes and happy reading,
Viv
Apr 11, 2016 | Uncategorized
THE DEBUTANTE IS MINE is only a day away!!!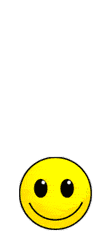 And my Tasty Virtual Book Tour begins today. At each of the "stops" you can enter for your chance to win a digital copy of ALL I WANT FOR CHRISTMAS IS A DUKE, the anthology featuring "The Duke's Christmas Wish" (aka the story that starts the series).
Visit my Facebook page for day-to-day tour stops, or check out the Tasty Reads Book Tours site.
Have an amazing week!
Warm wishes and happy reading,
Viv
Apr 4, 2016 | Uncategorized
Apr 3, 2016 | Uncategorized
Meet my new grandkitty!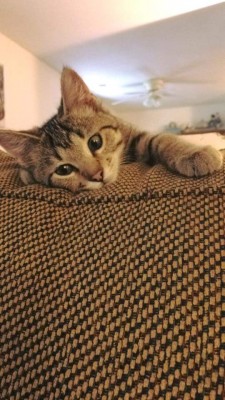 Isn't he adorable? 🙂
DS 1.0 noticed that his first kitty (grandkitty 1.0)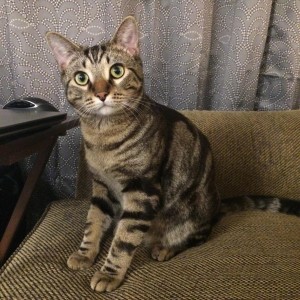 was getting a little chunky and thought a playmate was the perfect cure. So along came grandkitty 2.0!
The two kittens are trying to like each other, spending most of their time engaged in stalking/pouncing games to establish dominance.
Even though it might be serious business to them, it's a cuteness overload to watch. <3