::UPDATE:: CONGRATULATIONS  to Bube and Santa and thank you to everyone who shared the love! <3
THIS EARL IS ON FIRE (book 2 of the Season's Original Series) will be available in paperback on September 20th! Yay!
But I can't wait to share. So…
I'm giving away 2 advance reader copies!!!
To enter, leave a comment below.
To enter TWICE, leave a comment AND share this post on Facebook.
The 2 winners will be randomly chosen on Friday, September 9th and notified via email.
*each winner will receive 1 paperback of THIS EARL IS ON FIRE, a Season's Original Series canvas tote, and assorted swag.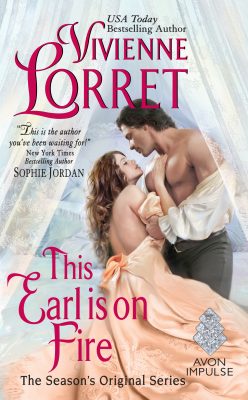 AMAZON     AVON     BARNES&NOBLE     GooglePlay     iBooks     KOBO