WHEN A MARQUESS LOVES A WOMAN received a beautiful review from Isha Coleman at I Love Romance!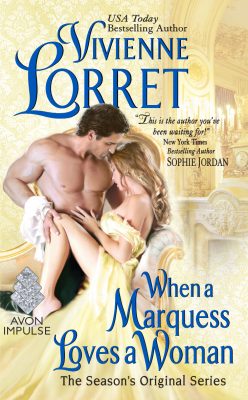 5 out of 5 stars:
For me the measure of a good book is never wanting to say goodbye. There are stories that just wrap around a reader to the point that the book becomes like an addiction. You never want to put it down. When a Marquess Loves a Woman was mine. Max and Juliet's relationship is all encompassing. Taking on many stages, it's intensity keeps drawing them back to each other. An enchantment built on something beautiful takes on a life of it's own ricocheting between a powerful love, a heated attraction or a consuming hate. Obsessive, vindictive, heartbreaking or passionate Juliet and Max are a temptation that can't be denied.
It was a wonderful surprise to discover this morning, and I'm feeling truly blessed. <3
Warm wishes and happy reading,
Viv
Comments are closed.