This week, Tasty Book Tours and Avon Romance have put together a stellar book tour and giveaway for WHEN A MARQUESS LOVES A WOMAN!
The prize? Avon is giving away a print set of THE DEBUTANTE IS MINE and THIS EARL IS ON FIRE (books 1 & 2 in the Season's Original Series)! And even better, Tasty Book Tours has set up multiple chances to enter each day this week!
Good luck!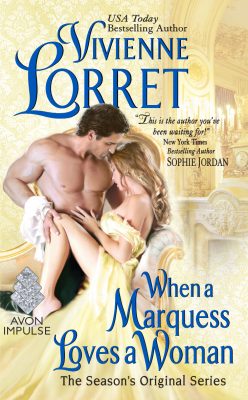 Warm wishes and happy reading,
Viv
Comments are closed.