Archive for April, 2017
Apr 21, 2017 | Uncategorized
As the toast of the ton, Samuel Wortham, Viscount Ellery, should have no trouble finding a wife. Yet each lady he pursues ends up married to another. As a last hope, Sam plans a house party, intending to choose a bride from one of his guests. But when he encounters a raven-haired beauty by his estate's pond, he's captivated by her charm and desperate to see her again.
A quiet trip to the country is just what Gemma Desmond needs to take her mind off marriage. After all, as the daughter of a notorious criminal, her prospects seem quite grim. The last thing she expects is a chance meeting with a handsome lord and an invitation to his lavish house party. Ellery is everything she hoped for in a husband. But can she ever escape the stigma of her father's misdeeds?
When a pair of conniving debutantes frame her for theft, Gemma has her answer. Unwilling to let her scandalous reputation taint the kind, honorable man she adores, she flees. Yet Ellery isn't about to give her up. He might be just another viscount in love, but he refuses to let this potential bride slip through his fingers…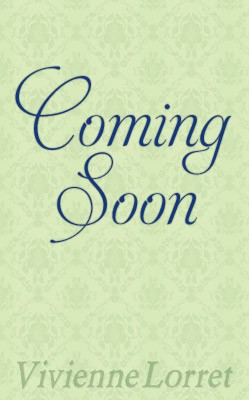 Apr 19, 2017 | Uncategorized
Great news! The first book in my upcoming mass market series with Avon has a title!
Now, instead of working on boring ole "book 1," I'm writing HOW TO FORGET A DUKE!
HOW TO FORGET A DUKE will be available in spring of 2018. <3
Warm wishes and happy reading,
Viv
Apr 15, 2017 | Uncategorized
When I was a child, waking up on Easter morning was even better than Christmas. Why? Because Easter morning meant candy. And not just any candy, but an entire assortment of strange and wonderful confections: pastel candy-coated marshmallows, a hollow chocolate bunny as big as my hand, candy buttons, tootsie roll bank tubes, and enough jellybeans to weigh down the not-so-tasty plastic Easter grass at the bottom of the basket.
Living in a household with an unforgivably strict (yes, Mom, I'm looking at you) sugar ban, this candy buffet was a HUGE event. Sure, at Christmas our stockings held a peppermint stick as big as a femur, but come on, I usually had 3/4 of the one from last year hiding in the "secret candy storage" in my dollhouse.
The candy bonanza was probably helped by the fact that my father (the OG EB in my life) had just ended a Lenten sugar fast and was probably just as eager to have some sweets for himself. So we all came out winners.
Mostly. I have to admit, however, that the EB didn't always get it right. I mean, he kept putting the grossest jellybeans in my basket when he should have known that the black, purple, and white ones were disgusting. Ew! And Peeps? *shudders*
It was a good thing my sisters and I had a fair trade (or not so fair trade) system. Since I wasn't that big into the gross stuff or even the Tootsie Rolls, I usually "traded" all of mine in order to have the empty bank tubes.
Now, the EB knows eggsactly (sorry, I couldn't resist) what I like. While DS 1.0 and 2.0 receive baskets overflowing with foil wrapped chocolate eggs, jellybeans, Nerds, Skittles, and even Peeps (I think good taste skips a generation), all I need is a chocolate covered marshmallow bunny. Ears first, of course. 🙂
Wishing you and yours a wonderful Easter!
Viv
Apr 3, 2017 | Uncategorized
JUST ANOTHER VISCOUNT IN LOVE is officially on my editor's desk! Yay!!!
I'm so excited and feel blessed that I've had the opportunity to write Ellery's story. And it's all because of you–the fans who wanted him to have a happily ever after. Thank you! <3
In this story, Viscount Ellery is still on his quest for a bride. Dubbed the toast of the ton, Sam should have no trouble finding a bride, right? Yet his cautious nature has not served him well so far.
After failing during the London Season, he is determined to host a party and choose a wife from one of his guests. Then a fateful encounter scatters his careful plans.
(Enter our unlikely heroine):
Gemma Desmond needs a new name. Her father's evil deeds have tarnished the one she has, making her an outcast from polite society. The problem is, the only way to escape the stigma of a sullied surname is to marry. Because of her reputation, however, no decent man will have her.
Unfortunately for Gemma, Sam is a good, decent man, and it is far too easy to fall in love with him. Yet when a pair of conniving debutantes plot a terrible scheme against her, it proves that she will always be tainted by her father's misdeeds. And that's the last thing she would ever want for Sam.
She isn't sure which will be the hardest thing she'll ever do—letting him go, or choosing to stay.
JUST ANOTHER VISCOUNT IN LOVE will be available on August 1st.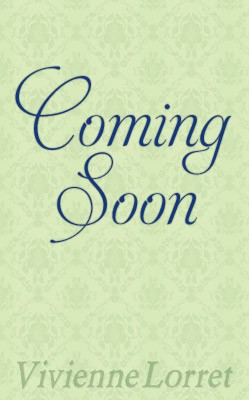 Warm wishes and happy reading,
Viv