Archive for June, 2017
Jun 26, 2017 | Uncategorized
Just in case you missed it…
On Facebook, I told everyone that I'm chatting with the hero for the 2nd book in the Emma Identity Series. Since things are revealed about the series, I wanted to share the post here, too.
More to come in the next few months!
Today, I'm chatting with the hero of the second book of my new series. He's flirting and saying outrageous things to make me blush. In return, I'm finding out what makes him tick, ferreting out his darkest secrets, and deciding if he deserves a happily ever after. Or not.
 I love this process! Happy Monday!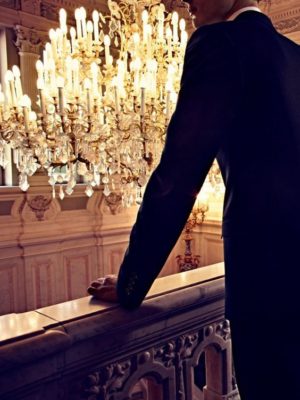 q: When is the first book coming out?
a: How to Forget a Duke will be out in May, 2018. (I'll post the links when they are available).
q: What's his name?
a: His name is Nicholas.
q:  Looking forward to meeting Nicholas, may I call him Nick? And whom is the lucky lady ? Is this the name of the book or the series?
a: Nicholas just winked and told me that you can call him anything you like. 😉 Though he doesn't know it yet, the "lucky lady" is Briar Bourne (book #2 of the Emma Identity series). The book will be available next fall. So let the countdown begin for Ten Kisses to Scandal.
Jun 12, 2017 | Uncategorized
Happy Monday! For everyone who has been waiting for a sneak peek into JUST ANOTHER VISCOUNT IN LOVE, I'm glad to say that it's finally here!
I'm so excited to share this story with you! In this sneak peek, Ellery and Gemma finally meet for the first time.
Unfortunately for Gemma, she doesn't look her best. In fact, her dress is stained with pear compote, her feet and legs are bare, and she's standing in a pond. Ellery, on the other hand, doesn't appear to mind at all. 😉
from the excerpt:
His pale blue eyes were somehow brighter than the late summer sky and seemed to grow warmer as he appraised her in return, his gaze dipping to the water where she stood.
She looked down too and noticed she'd dropped her skirts. They were now sinking like gauzy nets around her calves. Water saturated the fabric, climbing upward, turning her petticoat and dress translucent—all the way to her knees. If she stood here a moment longer, she would have very few secrets from this stranger…
To read more of this excerpt, click here.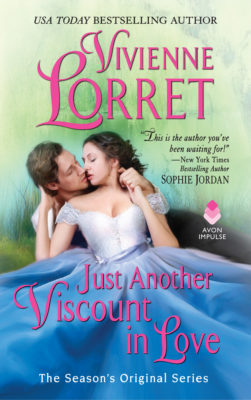 As the toast of the ton, Samuel Wortham, Viscount Ellery, should have no trouble finding a wife. Yet each lady he pursues ends up married to another. As a last hope, Sam plans a house party, intending to choose a bride from one of his guests. But when he encounters a raven-haired beauty by his estate's pond, he's captivated by her charm and desperate to see her again.
A quiet trip to the country is just what Gemma Desmond needs to take her mind off marriage. After all, as the daughter of a notorious criminal, her prospects seem quite grim. The last thing she expects is a chance meeting with a handsome lord and an invitation to his lavish house party. Ellery is everything she hoped for in a husband. But can she ever escape the stigma of her father's misdeeds?
When a pair of conniving debutantes frame her for theft, Gemma has her answer. Unwilling to let her scandalous reputation taint the kind, honorable man she adores, she flees. Yet Ellery isn't about to give her up. He might be just another viscount in love, but he refuses to let this potential bride slip through his fingers…
Warm wishes and happy reading,
Viv
Jun 4, 2017 | Uncategorized
Did you know that there will be a HISTORICAL ROMANCE RETREAT in Spokane, Washington this fall, from Sept. 27 – Oct. 1?
And even better news… registration is still open!
I'll be there, along with a plethora of your favorite historical romance authors (such as: Jennifer Ashley, Lenora Bell, Eloisa James, Julia Quinn, and so many more).
We would love to meet you!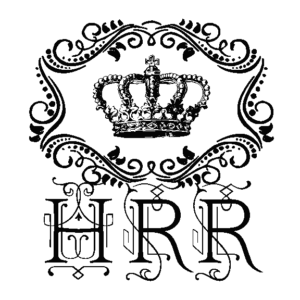 Jun 1, 2017 | Uncategorized
I'm so excited! I just submitted, HOW TO FORGET A DUKE,  my first mass market paperback with Avon! It's part of my new series, The Emma Identity Series.
The Emma Identity Series is about three sisters who operate London's elite matchmaking service. They have one simple rule: Never fall in love with the client.
HOW TO FORGET A DUKE will be available in 2018. I'll post links as they become available.
Warm wishes and happy reading,
Viv